My  name is Mary Donnelly and I'm a teacher on the Darling Downs who has recently discovered the potential of rock and steel as art mediums.  My rock creations begin as carefully chosen rocks, mostly from western landscapes, and whimsically turn into characters that have the versatility to allow people to add sculpture to their indoor or outdoor spaces.
I came to art relatively late in life (at the age of 47) when I was required to submit a piece of art for a family art show.  Firstly, I had to enlist the help of a good friend to teach me how to weld before I began my project. 
 Having recevied very favourable feedback from this humble beginning, I was encouraged to take more risks with my work, try new ideas and use a variety of materials.  I've come a long way since that first foray into welding and the world of art.
I have been invited to exhibit in the Downslands Art Show, the Allora Autumn Festival,  The Felton Food Festival, the Glen Innes Gallery, and at the Graydon Gallery in New Farm.
I hope you enjoy browsing my work.  Please call or email if you have any enquiries about my art.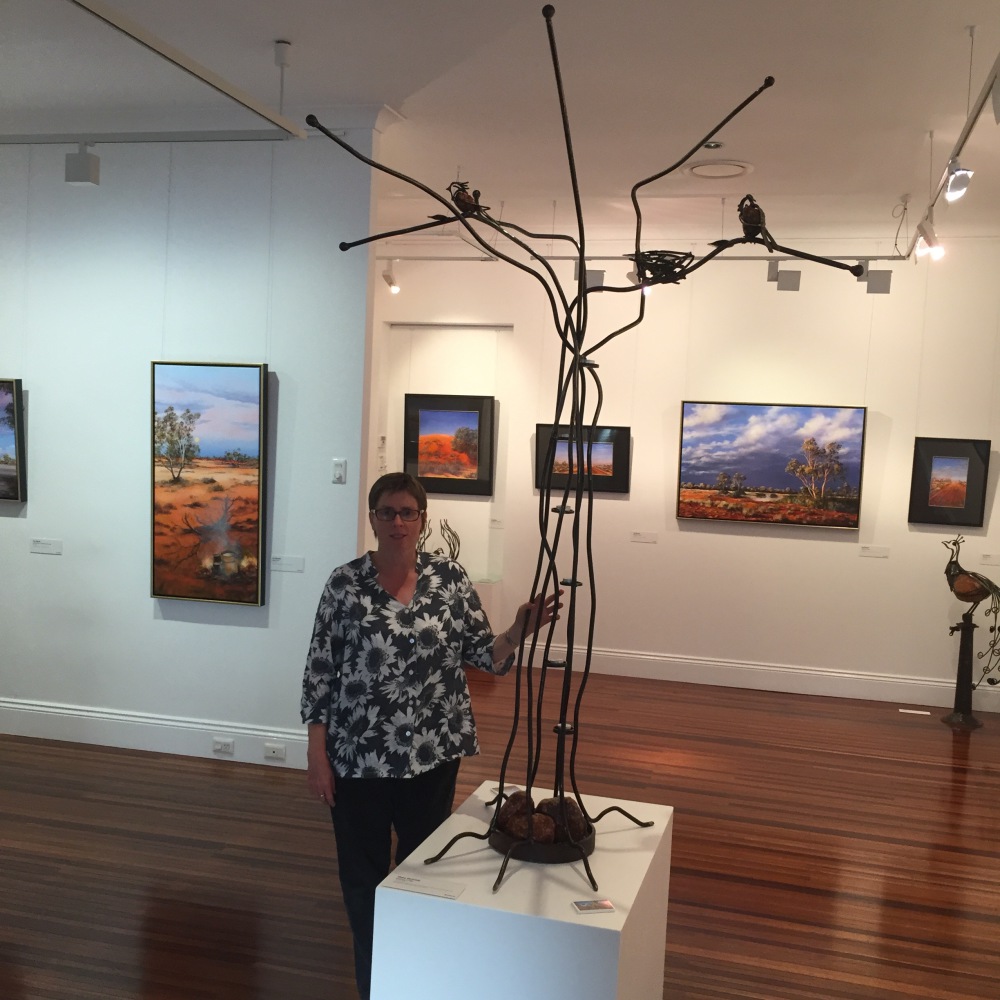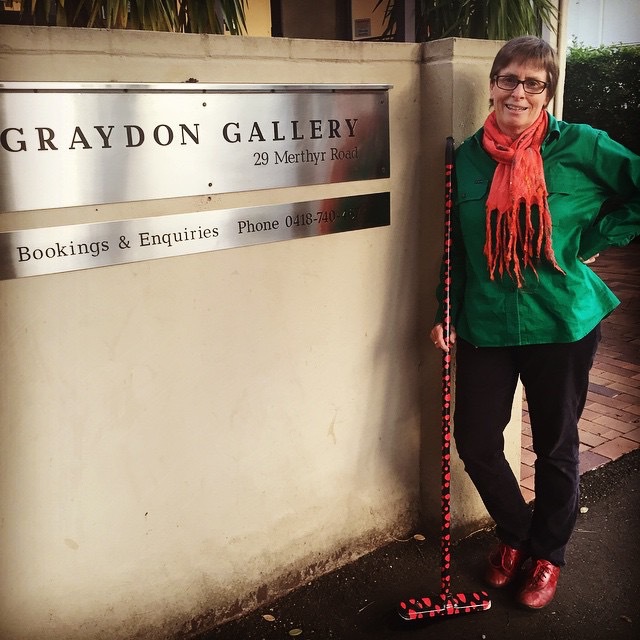 Coming Events:  I'll be exhibiting once again this year with Lyn Barnes.  We will be at the Graydon Gallery from 9th to the 20th August, 2017 and would love to have you pop in for a visit.
A Bush Christmas  is on in Toowoomba in December and I shall be exhibiting there for the first time this year.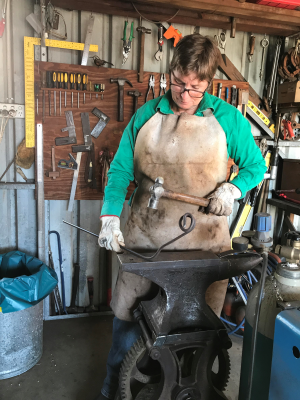 This is me at home in the shed - my office!